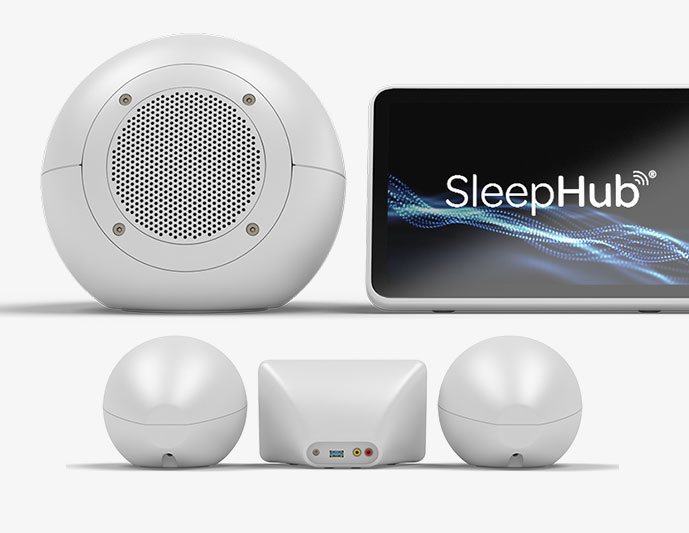 SleepHub®
SleepHub® is the first in our range of science-powered sleep aids, designed to enhance wellbeing and quality of life through better quality sleep. Inspired by over 10 years of research and development by our sleep and sound experts, this ground-breaking sleep aid uses exclusive neuroscience and high quality sound technology to retrain the brain to restore natural sleep patterns.
Using our unique, scientifically developed tones and pulses, SleepHub® targets the underlying principal causes of insomnia and poor sleep patterns that can lead to a range of health problems, including mental health, heart disease, diabetes and strokes. It also benefits those who want to optimise their sleep for better physical and mental performance.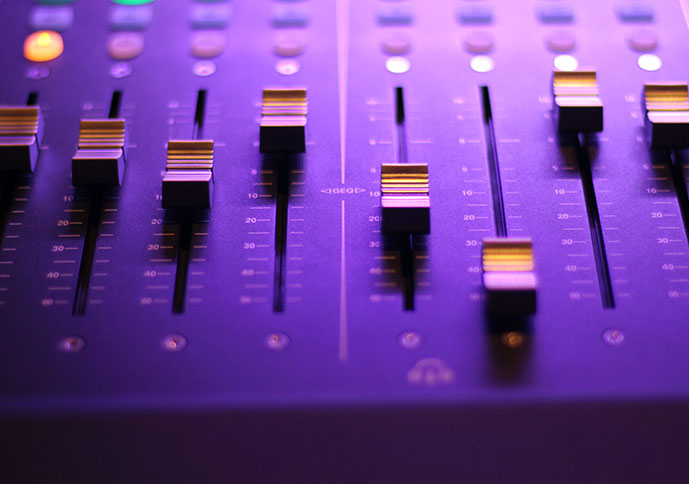 Licensing
The scientific sound technology behind SleepHub® is available for licensing. This solution is ideal for existing or new products where sleep improvement is a key feature. Please contact us if you have a product idea that you are interested in discussing.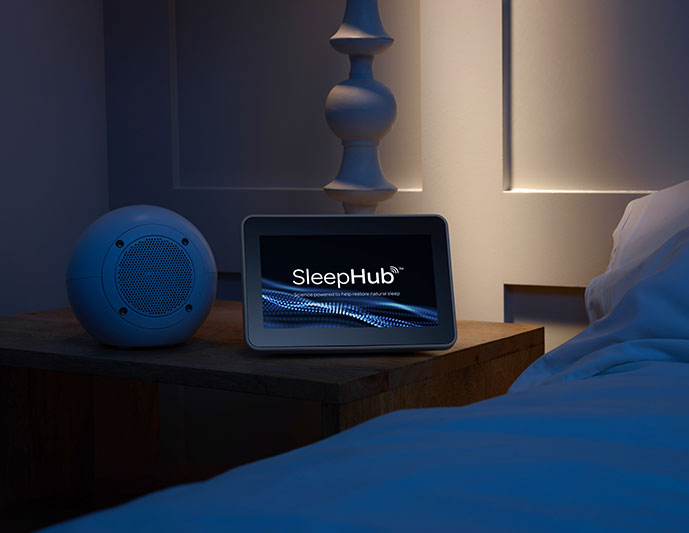 New products
Our product pipeline is looking full and we are working on developing new applications for SleepHub® including portable and App-based versions which deliver sound by ear buds, headbands and Bluetooth speakers. We'll share more about these and other product concepts as we progress our research, development and testing.