As a business who recently celebrated our first anniversary, getting our first award nomination is a fantastic honour. Here at Cambridge Sleep Sciences, we're delighted to be announced as finalists in the Medilink Midlands Business Awards 2021, nominated in the 'Start Up' category. The awards were established to showcase the best of the best in the Life Sciences sector in the Midlands, UK. The start up category celebrates newly established companies showing a promising future.
Cambridge Sleep Sciences - our first year in business
Cambridge Sleep Sciences Ltd (CSS) was founded by a team of experts from the medical, sound technology, scientific research, innovation and business leadership fields. Formed to combine the principles of science with cutting-edge technology, we create innovative products that help improve quality of life through natural sleep.
Our first ground-breaking product - SleepHub® - a sleep aid device using neuroscience and sound technology - launched in the market in 2020. Inspired by over 10 years of research, testing and development, SleepHub® helps to re-train the brain into natural sleep patterns, helping combat insomnia and poor sleep patterns that can lead to various health problems.
Our CEO, Dr Julian Stone comments; "In the past 12 months, we have successfully built a business, launched a unique product and managed rapid development and sales growth during one of the most economically challenging periods in UK history. SleepHub® has been able to help transform the lives of hundreds of people through improved sleep and by working with a wide range of partners, we have created significant future potential to profitably extend this impact worldwide."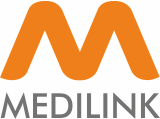 About the Medilink Midlands Business Awards
Medilink Midlands is a regional organisation in the UK which supports health technology businesses, and is part of a UK-wide network supporting over 3,000 companies. Their vision is to stimulate the growth of the life sciences sector by helping businesses to develop, through connecting academics, businesses and clinicians.
The regional Medilink Midlands Business Awards 2021 will culminate in a virtual awards ceremony on at the end of June, where the winners of the six categories will be announced.
The six awards categories are:
One to watch - for businesses that show a great deal of potential
Start up - for newly established companies showing a promising future.
Export Achievement - For substantial growth in overseas earnings and commercial success
Delivering Innovation to Health and Care - For an innovation that is being adopted by the NHS and that has demonstrated an impact on efficacy, patient outcomes and NHS system costs
Innovation - For the development of innovative technology, design and/or processes that have produced a major improvement in business performance & impacted the market
Outstanding Achievement - For an outstanding achievement that has had a significant or vital impact on the company and market showing potential for continued growth.
Each category will have an East Midlands and a West Midlands based winner.
The nominees will be put to an independent judging panel, with the winners to be announced at the virtual awards ceremony, taking place on Wednesday 30th June 3pm - 6pm. You can find out more about the free awards event and how to register your attendance on the Medilink Midlands website.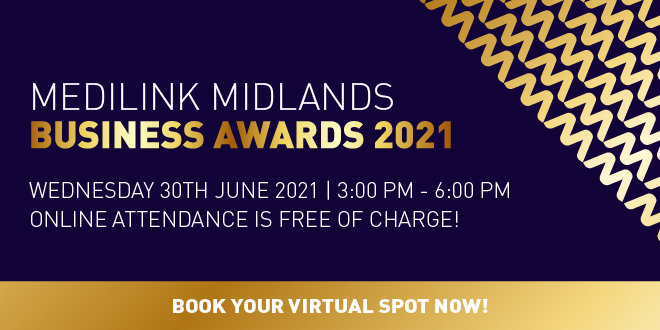 Dr Julian Stone says "We greatly value this award nomination and would like to recognise the hard work and commitment of our talented team, without which, none of our achievements would be possible."
If you would like to speak to the Cambridge Sleep Sciences team about distribution or partnership opportunities please contact us